MERRY XMAS :)
Guess what doggies and hammies? I am counting down to xmas !!!! ONE MORE DAY TO GO !!!
And I have got quite a few present even BEFORE xmas !!! And, and ... and .... and .... I just cant wait, and I opened up my presents !!!
I got SO MANY PRESENTS, some of them are xmas presents and some are my bark-day presents from LAST MONTH :P .... hahhaha
These are from
Girl Girl
,
Husky
,
Boy and Baby
,
Jay
,
Chiyo
and
Boo
.... wow ... SO MANY OF THEM !!!
These are ALL THE PRESENTS I got AT THE MOMENT. Look they are overflowing ....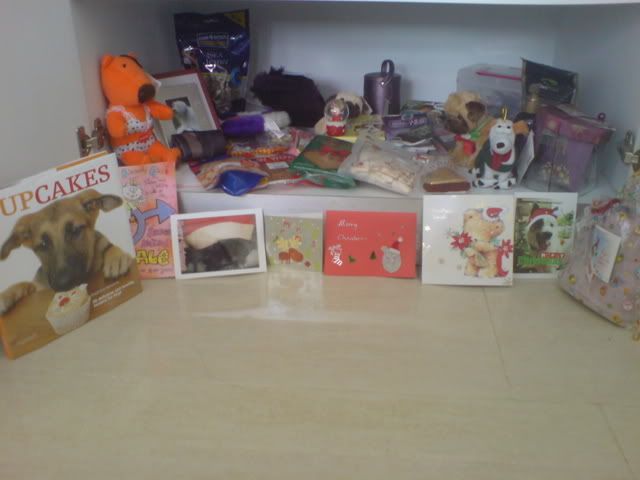 Look at this orange bikini babe I got from Girl Girl ... ***giggles***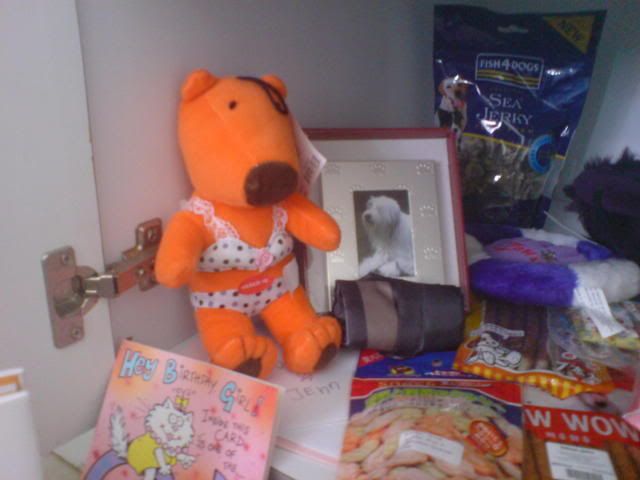 And look at this yummilicious, HUGE bone I got here. And not forgetting all the nice nice treats and food.
Oh, and this recipe food from Boo !!! He does knows that I love food a lot !!
Thanks for the the gifts pal !!!
MERRY XMAS TO EVERY DOGGIES AND HAMMIES !!!