Visit to the Vet
My
last visit to the vet
was in June 2006 and I have not gone to the vet since then, until last saturday .......
Well, I have this nasty looking lumpy lump on me for three weeks.
And as it has been growing by the days, Gal Gal thought it will be good to pay a visit to the vet.
This is how big (small to me) the nasty lumpy lump is on my body, can you spot it ?
As usual, I dont normally like the vet, well, except today, I will tell you why later. So, this is what I did to stale for some time to the vet.
I tried to block the driver's view before the driver can move out of the parking lot... .... But I block the wrong view !!!! I should have block the front view of the driver, not the side !!!! ARGGGGGGGHHHHHHH
Next, I sit on the road directory, hoping that the driver will not be able to find the way to the vet. .... ... but but but .... the driver knew his way !!!!! ***bite pawsss***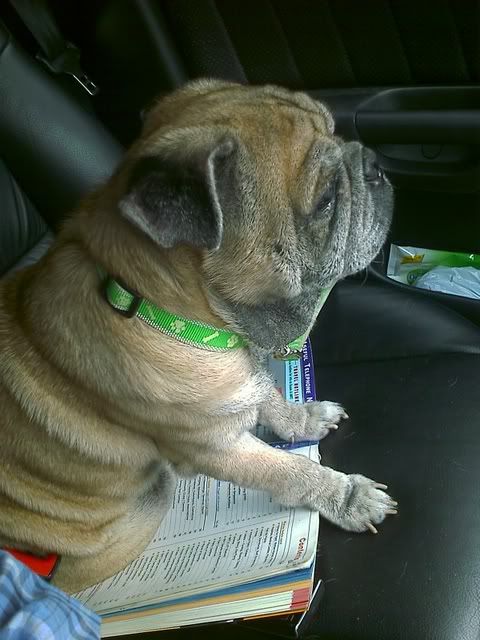 While waiting for my appointment, I had a chat with the other dogs around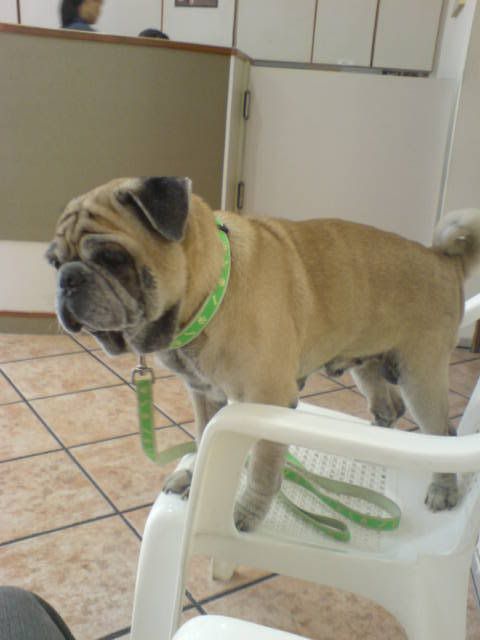 Me : Hey handsome ! Have you been waiting for long ? I can let you go in first, I am not rushing for time. You go first ok ?
Mr Handsome : Thanks bro, but I had just seen the vet.
Me : ..... ...... ...... ..... damn !!!!! .........
MISSION FAILED !!!!!
Anyway, the vet said that the nasty lumpy lump is not as nasty as the paranoid Gal Gal imagine it to be. And it does not seems cancerous. According to the vet, this nasty lumpy lumpy is on the skin layer, which means it is not from the body, which means it is unlikely to be cancerous ...... and the vet told Gal Gal this "If I am you, I will be tempted to wait for it to subside, which it will" ... .... ..
Phew ..... See !!!! I told her !!! I dont have to come to the vet at all !!! ***grumble grumble****