A Bloody looking drink
Hey doggies !
Guess what I am doing?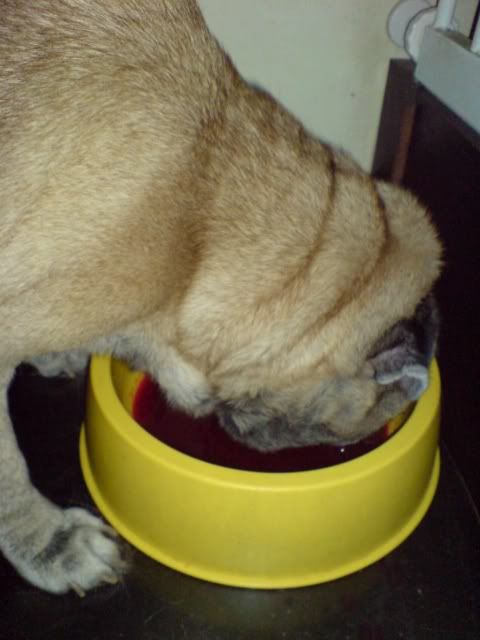 I am drinking a bloody looking ABC drink !!!
A for Apple
B for Beet Rote
C for Carrot !!!
Burppppppppp .... I tell you , it is so super good that I finish the whole lot of it !! I like fruit juice !!!
More please ! More please !
Oh yes folks, stay tune for a very funny video which I am going to put up soon :)