Boo Boo the Chef at work
This is the first time that I am showing off my cooking skills, all this skills doesn't come easy. You need lots of practise to make it perfect.
First of all, you need minced beef / chicken / pork or any meat. You have to decide the quantity. But the quantity should be enough to feed a village. I have a small village here, so I am only cooking this much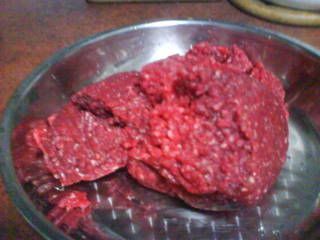 Next, put in 4 raw eggs, or you decide the amount of eggs that you need.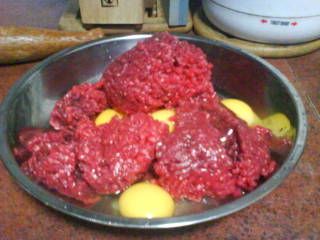 Then mix the egg and meat until it is very even and lay the patty on a plate like this. You may want to draw some lines on the patty so that it will be evenly cooked.
Next, put the whole plate into a steamer and steam for about 7 minutes and your dinner is ready !!!
Oh wait ! remember we had 4 eggs earlier, DO NOT throw away the egg shell. Egg shell are good source for calcium. What you can do is to get a pounder, put all the egg shell in, like this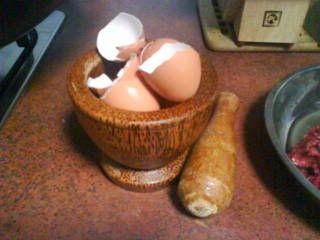 And you just keep pounding and pounding for about 5 minutes and you should get powdered egg shell like this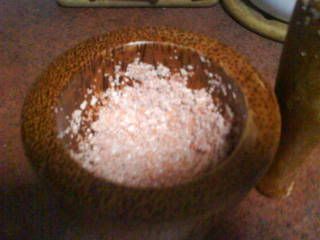 You can sprinkled the egg shell onto the meat and your dinner is ready !!! Start chomping pal !
Oh ! I didnt have time to take photos before I eat ! who does that anyway ?